This article discusses everything you need to know about the Angel one review 2023, Check Angel one brokerage charges, margin, trading platform, Demat and trading account charges, branches, customer care contact, pros, cons, and more about Angel One.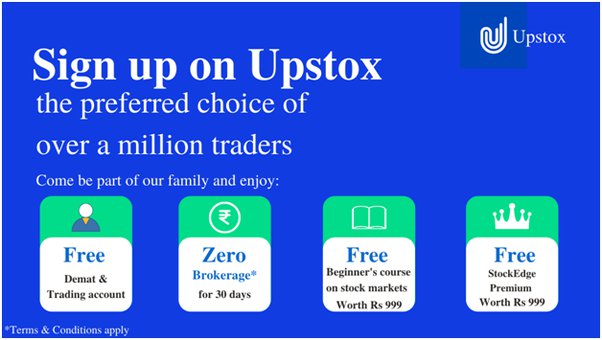 Angel Broking, founded in 1987, is one of India's leading full-service retail brokers, specializing in online discount broking. Stocks and commodities trading, investment advisory services, margin finance, loans against shares, and financial instrument distribution are just a few of the investing and trading services offered by the firm.
Angel one changed its brokerage programs in November 2019 to engage with discount stock brokers like Zerodha. Angel one currently provides the 'Angel iTrade PRIME' flat-rate brokerage package. This plan allows customers to trade in all categories (Intraday, F&O, Currencies & Commodities) for a set of Rs 20 per trade, with the exception of Equity Delivery, which is given to all users for free. Across exchanges and segments, the same basic rate applies.
More About Angel Broking or Angel one: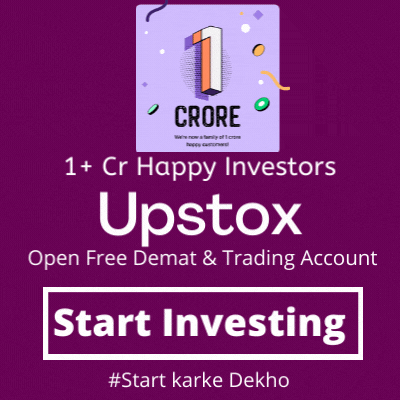 Angel one is well-known for its superior trading tools and financial advice. Angel is the first large-scale full-service broker to offer its clients discounted brokerage fees.
Mr. Dinesh Thakker, the company's managing director, began his career as a small broker and has successfully grown Angel one.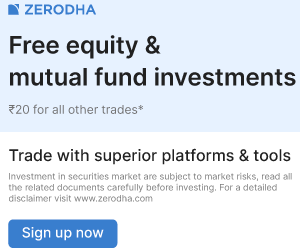 The Bombay Stock Exchange, National Stock Exchange, and two commodities exchanges, the NCDEX and MCX, are all formal members of the Angel Group. CDSL has also registered it as a Depository participant.
It has more than 27 years of experience in the stock and commodity markets as a brokerage business. Mutual Funds, Commodities, Life Insurance, Institutional Equities, and Angel Fincap are all part of the Angel Group.
Angel one is also present in 1000+ locations across the nationwide presence. It has over 1 million clients and an extensive network of over 8000+ sub-brokers.
Equity Trading, Commodities, Portfolio Management Services, Mutual Funds, Life Insurance, IPO, Depository Services, and Investment Advisory are among the company's primary services. It also offers Ebroking and Wealth Management services.
Angel one has always valued the best value for money by offering cutting-edge products, cutting-edge technology, cutting-edge trading techniques, and customized services and help. It also places a strong focus on ethical behavior and openness.
Angel Broking has also accomplished a number of notable achievements over its existence, including several awards and distinctions from major stock exchanges such as the NSE and BSE.
Angel one Review: Advantages and Disadvantages:
The following are some of the benefits of Angel one. Before you establish an account with Angel one, you should understand the benefits and drawbacks. Angel one's advantages and drawbacks will help you determine if it is a good fit for your investing requirements.
What I Like (Pros):
Full-service brokerage services are offered at extremely cheap brokerage costs.
A stockbroker charges a flat cost of Rs 20 per order across all sectors and exchanges.
Research and advice are provided for free. Expert provides comprehensive daily, weekly, and specialized research reports.
Trading software is available for free (website, mobile, and trading terminal).
A wide range of investment alternatives is available, including equity trading, F&O, commodities, PMS, mutual funds, and insurance.
There has a presence in hundreds of cities across India.
30+ years of brokerage experience that is unrivaled in the industry.
For novices, training and handholding are offered.
Margin trading is a type of trading facility.
Securities are used as collateral.
There are no fees for any financial transfers.
What I Don't Like (cons):
The following are the disadvantages of Angel one. Check out the list of Angel Broking's disadvantages.
Angel Broking does not provide a three-in-one account.
Broker-assisted trades (Call & Trade) cost an additional Rs 20 per executed transaction.
Angel one Online Account Opening charges:
The excellent thing is that Angel one has no account opening fees.
Demat Account Opening Charges: NIL
Trading Account Opening Charges: Rs 600
Demat Account Annual Maintenance Charges (AMC): Free for the first year, Rs450 from the second year onwards.
Trading Account Annual Maintenance Charges (AMC): NIL
Angel one Trading Brokerage Plane and Charges:
| Segment | Brokerage |
| --- | --- |
| Equity Delivery | Flat Rs 0 (Free) |
| Equity Intraday | Flat Rs 20 or 0.25% (whichever is lower) |
| Equity F&O | Flat Rs 20 or 0.25% (whichever is lower) |
| Currency F&O | Flat Rs 20 or 0.25% (whichever is lower) |
| Commodity F&O | Flat Rs 20 or 0.25% (whichever is lower) |
Angel one Margin Exposure:
Depending on the stock, Angel Broking's intraday trading margin might be up to 6x. At the BSE, NSE, and MCX, Angel Broking F&O intraday trading margin is 1.3x for Equity, Currency, and Commodity trading. Angel Broking F&O carry forward positions and equity delivery trades are not eligible for extra margin.
| Segment | Margin |
| --- | --- |
| Equity Delivery | |
| Equity Intraday | |
| Equity Futures & Options | |
| Currency Futures & Options | |
| Commodity Futures | |
Open a Demat and Trading Account with Angel one:
Both Indian citizens and NRIs may create a 2-in-1 account, which includes both a Demat and a trading account, with the full-service brokerage firm. Customers can choose whether to open their 2-in-1 account online or offline. The following are the many types of accounts provided by the broker:
Angel one Demat Account: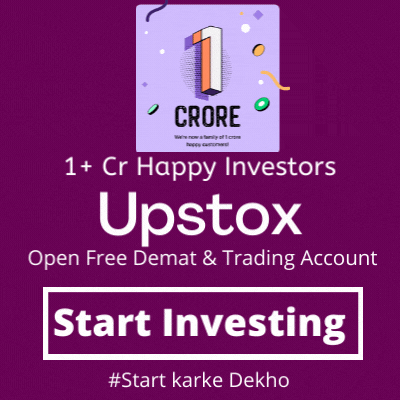 A Demat account, also known as a dematerialized account, is a safe way to keep electronic copies of financial goods such as stocks, bonds, mutual funds, and other securities. As a CDSL DP, Angel Broking makes it easy for clients to create a free Demat account online. Opening an online Demat account with Angel one is a quick and straightforward procedure that involves only the completion of online forms and the submission of certain papers, such as address verification and identification evidence.
Angel one Trading Account:
To trade in different financial instruments such as stocks, derivatives, commodities, currencies, and other investment avenues, Demat Account holders must create a Trading Account. Customers with an Angel Broking Trade Account can place buy and sell trading orders as often as they wish, all within the same trading session. To make trading easier, the trading account is linked to both a Demat and a bank account.
Angel one NRI Account:
NRIs can create a 2-in-1 account with Angel Broking and begin online trading in stock, futures & options, and IPOs, as previously stated. NRIs require a Demat account, a trading account, an NRE or NRO bank account, and a PIS certificate to trade with Angel one. The main drawback is that NRIs are not permitted to trade in commodities or currencies, and even in the equities market, only delivery-based trading is permitted with no intraday trading.
Angel one Mutual Fund Account:
People must first create a Mutual Fund Account with their broker in order to invest in mutual funds. On the Angel Bee mutual fund app, Angel Broking provides a free mutual fund account with no account opening fees. The main point to keep in mind is that the broker only provides conventional programs, not direct ones. Angel Broking allows only Indian residents to open mutual fund accounts, and the service is not available to non-resident Indians.
Angel one Trading Software (Angel Broking Trading Platforms):
Angel one, like many other brokers, provides trading on three platforms: online trading, installable trading terminals, and mobile trading apps. Both Indian nationals and non-resident Indians can use any of the trading platforms for free. The following is a description of each of the three platforms: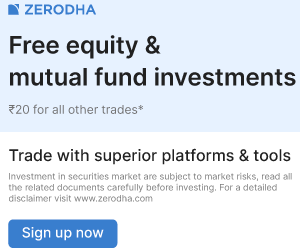 Angel one App (Mobile-based Trading Platform):
Due to the degree of convenience and flexibility, it provides to trade anytime, anywhere, the mobile app is one of the most demanded and popular trading platforms. The Angel one mobile app offers a never-before-seen trading experience. It's an all-in-one trading platform that allows you to trade across several markets. The mobile app has a variety of unique features, such as a full portfolio, alerts and notifications, real-time market data, and more. The mobile app is available for both Android and iOS smartphones.
Angel one Trade (Web-based Trading Platform):
It is the Angel one web trading platform that satisfies all of the consumers' investing needs. The trade. Angelone.in website provides a single platform for trading and investing in stocks, derivatives, commodities, currencies, bonds, mutual funds, and initial public offerings. Clients may manage their individual and family accounts with only one login thanks to the integrated online platform. The Angel one website assists customers in a variety of ways, including portfolio tracking and monitoring, research, online trading, a slick user interface, keeping up with the newest trends, and so on.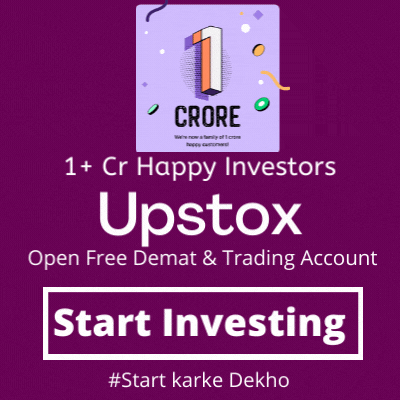 Angel Speed Pro (Desktop-based Trading Platform):
Angel Broking's SpeedPro is one of the greatest online share trading platforms available. The desktop-based trading software, also known as a trading terminal, may be downloaded from the broker's official website and installed on a computer or laptop. The trading software's major features include real-time updates, portfolio health monitoring, single-window trading, live market watch, and integrated flash news and reports.
Angel Bee (Mutual Fund Investment Mobile App):
This is a one-stop shop for all of your mutual fund investing needs. The app was named the "Best Mobile App for Mutual Fund Investment" in 2018. The mutual fund app allows customers to invest, redeem, and suspend their MF investments, manage their portfolios, invest with a goal in mind, calculate SIP amounts to reach their desired corpus, and much more. It may be downloaded and installed on Android and iOS devices such as the iPad and iPhone.
Angel one ARQ:
ARQ is a rule-based investing engine that offers individualized advice based on pre-programmed algorithms. ARQ creates a predictive analysis based on user input and offers the optimal asset allocation plan across stocks and mutual funds. Angel Broking's trading systems are all ARQ-powered, allowing them to provide the finest advisory services to their clients. It also allows clients to monitor the health of their portfolios, allowing them to decide whether or not to add or remove stock from their portfolios.
Angel Broking ARQ is positioned as an AI (artificial intelligence) based Robo advising platform that gives stock and mutual fund recommendations based on the stocks' future potential rather than previous performance.
According to a press statement from Angel one and client feedback, ARQ outperformed the stock market index by 30% last year and provided a 40% return to clients who invested through ARQ.
ARQ's algorithm is based on Modern Portfolio Theory, which won the Nobel Prize in Economics. The brokerage firm appears to be marketing ARQ actively in order to increase adoption, and it appears to be working.
Benefits
An all-in-one platform that allows you to invest in a variety of asset classes.
Trading platforms are driven by ARQ, such as web trading platforms, mobile apps, and trading software.
Asset-based watch lists make it easier to keep track of stock activity.
With more than 40 Indian banks, we provide a simple fund transfer service.
Investment advise and recommendations for stocks and mutual funds.
The stock-specific ARQ score aids in the monitoring of stock quality and, as a result, the customization of the portfolio in accordance with the current market trend.

Angel Bee offers a free mutual fund investment.

Customers can also make use of complementary research services.

You can keep an eye on your portfolio from anywhere at any time.

Notifications and alerts.
Drawback:
Angel Bee exclusively sells traditional mutual funds; direct funds are not accessible.
Angel one SmartAPI:
Traders, entrepreneurs, advisers, and anybody else who wants to experience Algo trading and real-time transactions can use the SmartAPI for free algorithmic trading. The API is available in five languages, allowing you to write code in your preferred language.
Angel one Products & Services:
Angel one Products:
Equities Trading is one of Angel one's most well-known services. The brokerage company will give investors consulting and trading solutions to help them make well-informed decisions about market investments.
Investors have access to internet trading, high-quality research reports, advisory services, and customized customer care.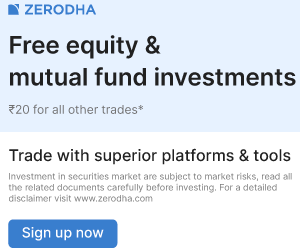 Angel one offers a variety of products.
Equity Trading.

Derivatives

Commodity

Currency

Mutual Funds as Distributors

Insurance as Distributor
The one company offers derivative trading services. It assists investors in making inroads into the derivatives market with its pan-India presence, offline/online transaction facility, and current MF news notifications.
Angel one also offers an interface via which other investors can participate in commodities derivatives trading. It is presently growing into currency trading and offers a variety of insurance products, including term and endowment plans, money-back plans, and Children's Life Insurance plans, among others.
These plans offer low premiums and provide maximum life coverage. There are also custom-made designs available to meet a variety of particular demands and preferences. Individualized customer service makes things even more appealing to investors.
Angel one Services:
The Full-Service Broker offers a comprehensive set of services.
Demat Account

Trading Account
Intraday Trading

Advisory Services

24*7 Customer Support

Depository Service

PMS

Portfolio Health Score

ARQ – AI-powered Robo Advisory

NRI Services

Loan against Shares
HNIs may use Angel one's Portfolio Management Services to help them make investing decisions. Investors will be given the tools they need to build broad and strategic portfolios that include a variety of instruments such as stocks, bonds, and fixed deposits.
Angel one will provide individual customer service as well as specialized fund management. There are also a variety of payment options available to fit the needs of all investors. Investors will have even more convenience and adaptability with online access to their portfolios.
The broking house's principal function is to provide services connected to broking. Angel one's Account is a technology-driven Demat and Trading account. It also offers technical help and professional advice to consumers in the form of in-depth study reports.
Depository services provide risk-free and timely depository and trading services for customers. Certain benefits, such as decreased risk and loss, less paperwork, and a fast settlement procedure, will help you increase your liquidity.
Customers may also obtain Intraday Trading advice on the brokerage platform, which allows them to purchase and sell stocks with ease.
Angel one Customer Ratings & Review 2023:
| Criteria | Ratings |
| --- | --- |
| Product & Services | 9.05 / 10 |
| Research & Advisory | 9.02/ 10 |
| Trading Platform | 9.30 / 10 |
| Brokerage Charges & Fees | 9.10 / 10 |
| Broking Experience | 9.60/ 10 |
| Overall Rating | 9.12/10 |
| Customer Rating | ★★★★★ |
Angel one Complaints:
| Exchange | Financial Year | Total Complaints | Active Clients |
| --- | --- | --- | --- |
| NSE | 2021-22 | 442 | 1,979,094 |
| BSE | 2020-21 | 26 | 193,313 |
| NSE | 2020-21 | 1501 | 1,564,667 |
| BSE | 2019-20 | 54 | 192,599 |
| NSE | 2019-20 | 400 | 576,414 |
| NSE | 2018-19 | 226 | 414,831 |
| BSE | 2017-18 | 97 | 226,661 |
| NSE | 2017-18 | 356 | 363,663 |
Conclusion:
Angel one has a strong brand history thanks to its more than three decades of expertise in the brokerage sector. In addition to providing a comprehensive range of goods and services, the top full-service stockbroker has taken a number of technical steps to provide the finest trading platforms. The stockbroker may be an excellent alternative for new-age investors who want to create a Free Demat Account and trade for a fixed rate of Rs. 20 per order. Aside from that, individuals may get free research on stocks, mutual funds, initial public offerings (IPOs), market forecasts, and other topics.
Their marketing staff, in my opinion, is highly competitive and was perhaps the first to see the need for a Robo adviser. In comparison to ARQ, Sharekhan arrived late. So, with the most up-to-date tools and platforms, as well as appealing brokerage plans, you might want to choose Angel one.
However, I recommend that you negotiate hard for a reduced brokerage rate when creating the Demat account. Yes, you can receive a discount, and you should take advantage of it!