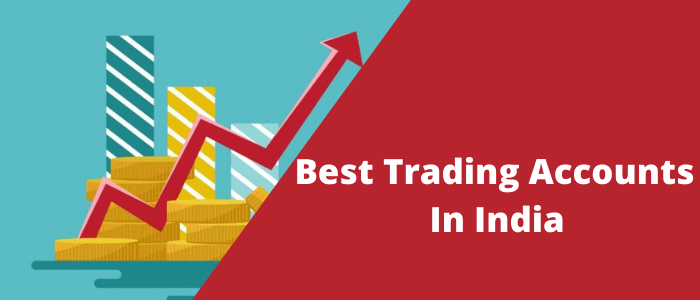 When it comes to trading in the Indian stock market, having a reliable and feature-rich trading account is crucial for success. With numerous options available, it can be overwhelming to choose the right trading and Demat accounts that suit your needs. In this blog post, we will explore some of the best trading accounts in India, highlighting their key features, fees, and overall user experience. Whether you are a beginner or an experienced trader, this guide will help you make an informed decision and find the ideal trading account for your investment journey.
Our Top Pick Stock Broker for Demat & Trading Account in India 2023
Find the Best Online Trading & Demat Accounts For You!
List of Top 6 Best Trading Accounts in India 2023:
In Briefly Description of the list of the top 6 Trading Account Providers In India is Below:
1. Upstox Trading Account:

Upstox, in my opinion, is the finest site to open a Demat and Trading account in India for 2023. Upstox is a discount broker located in Mumbai that is sponsored by some of the biggest names in the industry, including Ratan Tata, and is utilized by over 40 lakh traders. Upstox offers sophisticated charts and tools, as well as cheap brokerage fees.
In the year 2023, Upstox is the ideal platform for establishing a Trading account. Upstox costs a flat Rs. 20 per order, regardless of the trading volume, making it the most cost-effective platform. Digital Gold, IPOs, and Mutual Funds all have zero brokerage fees. Beginners and those who want quick account activation will benefit the most from this option.
Upstox costs Rs. 20 for every intraday trade and has no delivery brokerage. In addition, the site enables zero-fee trading on mutual funds, digital gold, and initial public offerings (IPOs). Upstox is my primary trading account and where I keep my long-term assets.
Why choose Upstox:
The firm costs Rs. 249 for account opening, but it compensates you with a brokerage credit of the same amount. Until the credits run out, you can use them to place free orders. You can make 25 free orders (Rs. 20 each) with Rs.500 in brokerage credit. As a result, creating an account with Upstox is almost free for you.
You can buy stocks with only 50% of your cash, with the remaining 50% being split by Upstox via the Margin Trading Facility (MTF) function. For example, if you want to buy stocks worth Rs. 100,000 but only have Rs. 50,000 on hand, Upstox will cover the remaining Rs. 50,000. The dashboard may be used to turn on this function.
Their Pro Web 3.0 interface has industry-leading capabilities, including the ability to switch between trading view and chart IQ graphics. It also included a set of strong charts with over 100 indicators.
Upstox will reward you with a free stock within 48 hours of your account activation.
2. Zerodha trading account:
In India, Zerodha is another excellent option for opening a trading account. Zerodha, a discount broker located in Bangalore, was founded in 2010 and has had a significant impact on India's discount broking paradigm. The website, which has about 5 million members, allows you to invest in stocks, mutual funds, derivatives, and other financial instruments. The cheap broker provides excellent customer care, including phone and ticket help 24 hours a day, seven days a week.
Zerodha charges a very low 0.03 percent or Rs. 20 per executed order brokerage (whichever is lower). Zerodha does not charge any brokerage in the delivery deal.
Moving on to the interface, Zerodha has a very user-friendly design, and you should be able to get used to it quickly, even if you are new to stock trading. It also includes sophisticated charts, indicators, and technical analysis tools for users.
Why Choose Zerodha:
On delivery, there is no commission.
4 to 15 times is a good margin.
For each completed transaction, the maximum brokerage charge is Rs. 20.
It includes sophisticated charts, indicators, and other technical analysis tools.
The account opening fee is Rs. 300.
Zerodha Varsity can assist you in learning all of the fundamentals of the stock market.
There are more than 15 sites in India where you may establish a trading account. I discovered Zerodha and Upstox to be excellent choices. Both provide a robust trading platform, competitive pricing, and the finest user experience among competitors.
When comparing prices, Upstox charges Rs. 249 to establish an account and Rs. 25 each month to keep it active. The account opening fee for Zerodha is Rs. 300, and the yearly maintenance fee is also Rs. 300. Upstox has a somewhat better price because it gives the same brokerage credits as Upstox.
For the past few years, I've had accounts with Upstox and Zerodha, and I trade with both. Furthermore, both of these platforms are among the top two largest brokers in India, which is still another compelling reason to pick them.
3. 5Paisa trading account:

In India, 5Paisa is a good trading account broker. It has a simple fee structure. The discount broker is also accessible as a mobile app, with a very user-friendly design. You may open a trading account for free with the cheapest broker. A brokerage fee of Rs. 20 is charged by 5Paisa for each executed order.
If you pay Rs. 999 for the Ultra Trader bundle, you may place transactions worth crores for just Rs. 10 each trade, with the first 100 trades being free. Furthermore, in this arrangement, there would be no brokerage on delivery.
Aside from being one of the cheapest brokerage platforms, 5Paisa offers the benefit of no account opening fees and the ability to create a trading account in only one day.
Key Features:
There are no fees for opening a trading account.
Brokerage fees are minimal.
Simple to use
The procedure of creating an account is quick and easy.
4. ICICI Direct trading account:

ICICI Direct is a well-known brokerage firm with over 40 lakh customers. The platform is recognized for its smooth trading capabilities, which are backed up by award-winning research staff. It also provides exceptional security for your cash. Furthermore, the site provides you with the most sophisticated and user-friendly trading tools.
In addition, the site provides you with various alternatives such as house loans and secured loans. However, the price for creating a trading account is Rs. 975, and the annual maintenance fee for this top trading account in India is Rs. 700. As a result, it is more expensive than the other choices.
In terms of brokerage programs, ICICI offers three options: Secure, Saver, and Prepaid brokerage. According to the proposal, an intraday brokerage might range from 0.275 percent to 0.375 percent, and unlike previous brokers, ICICI also charges brokerage on delivery. The expensive brokerage, lack of commodities trading choices, absence of a brokerage calculator, and inadequate mobile app are just a few of the drawbacks.
Key Features:
A reputable firm.
Model of three-in-one trading account.
It is simple to transfer cash.
There are additional insurance alternatives accessible.
5. Sharekhan trading account: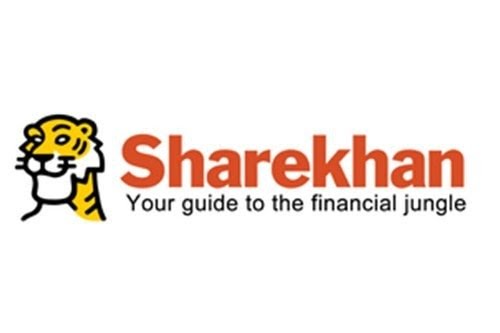 Sharekhan was founded in the year 2000 and has grown to over 16 lakh customers throughout the years. Sharekhan was one of the first few firms in India to popularise Internet trading. Sharekhan offers high-quality goods and services.
You won't have to pay anything for the best trading account in India with Sharekhan, and you won't have to pay any trading account maintenance fees for the first year. However, because Sharekhan costs 10 paise per share, it is not the lowest alternative accessible, making it difficult to invest in low-priced equities.
Choosing the prepaid plan is one method to save money on brokerage. It is, however, non-refundable, and if you do not utilize the brokerage within the specified time limit, you will forfeit the upfront cost, which will expire.
Key Features:
It is completely free to open a trading account.
There are no fees for calls or trades.
There are no fees for transferring money from your bank account to your trading account.
Online classroom sessions are available for free.
Invest in a prepaid plan to save money on brokerage fees.
6. Religare Broking trading account:

Religare Broking Ltd. is a Religare Enterprises subsidiary with more than ten lakh customers. You may trade or invest in equity, currency, and commodities through the brokerage firm, which also offers depository participant services. RBL does not charge a fee for opening a trading account.
It does, however, charge Rs 400 for annual maintenance and Rs 500 for trading account processing. In addition, it offers customers the option of a lifetime AMC. A one-time non-refundable charge of Rs 1,111 or a refundable price of Rs 2,500 can be paid to choose lifelong AMC. It charges a fee of 0.05 percent for intraday trading and 0.5 percent for delivery trading.
Key Features:
AMC is available for a lifetime.
The trading app works well on mobile.
Supported currency and commodities trading.
Provides a good set of technical analysis tools.
Which is the Best trading account in India For You?
The distinction between the best Demat account in India and a trading account is one of the most common misunderstandings among novices. It is simple to comprehend. Both accounts are required to trade or invest in the stock market.
A trading account is where you keep your stocks till you close the trade, whereas a trading account is solely for trading. You can have a trading account with one broker and a trading account with another broker, which is unusual.
However, this is not a sensible decision because you may have them both with the same broker, making things easier for you and allowing you to focus solely on your trading.
After reading thus far, you should have a good notion of all the brokers that offer the best trading account in India. Choosing a good broker platform, on the other hand, is entirely up to you and is heavily influenced by your trading viewpoint, which might be long-term, short-term, or intraday.
As a general rule, you should select an affordable service that meets your needs, and you should always thoroughly examine the application and technical analysis tools before selecting a broker.
In terms of my previous experience, I began with HDFC Securities before moving on to Upstox. Upstox was considerably superior in every way, and it remains my favorite due to its low trading fees, excellent charting, and technical analysis features.
What is the difference between Demat and a trading account?
Your securities (shares, bonds, ETFs, and mutual funds) are stored in an electronic form in a Demat account. And Trading accounts, on the other hand, give you access to the live NSE and BSE stock markets, where you may buy and sell stocks, futures, and options, as well as other assets like bonds and mutual funds. For more details please visit.
Which is the best trading account in India for beginners?
Who provides the cheapest trading account?
AMC charges for a trading account range from 0 to 1000 rupees. Some stockbrokers provide a free trading account for life. However, you could be required to pay a one-time fee or make a deposit.
The brokerage and AMC charges should be considered together before deciding on a trading account.

Conclusion:
Choosing the best trading account in India is a crucial step in your trading journey. The trading accounts mentioned above, namely, Upstox, Zerodha, 5Paisa, ICICI Direct, Sharekhan, and Religare Broking, stand out for their robust platforms, competitive pricing, a wide range of investment options, and user-friendly interfaces. However, it is essential to evaluate your own requirements, such as trading goals, investment preferences, and risk tolerance, before finalizing a trading account. By doing a thorough research and considering factors such as fees, features, customer support, and ease of use, you can select the trading account that best aligns with your needs and enhances your trading experience. Happy trading!