The following are some of the Benefits of a Demat Account:
It's simple to use, convenient, and safe.
In the case of a corporate merger, bonus, consolidation, and so on, automatic credit of shares is made.
Using a secure login, you may access all of your Demat account information online.
Transaction costs are low.
There is no stamp duty.
Unlike physical stocks, deals with odd numbers are also possible.
You do not need to update your data on a regular basis if you have a shared Demat account. Your information will be immediately sent to the firms from your Demat account.
It offers a common banking solution.
Our Top Pick Stock Broker for Demat Account in India 2023
Why do you need a Demat account?
A Demat account keeps shares and securities in the same way as a bank retains a person's money. It keeps securities in either dematerialized or electronic form. When an investor wishes to trade securities on a delivery basis, he or she will need a Demat account. A Demat is not required if the investor only wishes to trade futures and options. However, because all trades must be settled through a Demat account, having one becomes a must. All financial securities must be stored and monitored in one location.
In addition, as compared to a tangible certificate of a share or financial instrument, this account is safer. There is no chance of it being misplaced or lost. Because it is online, this account may be accessed from anywhere. One can buy odd lots of shares using a Demat account, which isn't feasible with physical certificates. Shareholders who hold their shares in Demat format are also entitled to the right issue, bonus issue, and dividends if any are paid.
For More Details Please Visit
You can open a Demat account with a SEBI-registered depository participant (DP), a list of which you can see here.
You must fill out the account opening form after receiving a copy of the terms of the agreement, rules and regulations, and applicable charges.
When opening a Demat account, make sure to include a nominee.
Submit all of the needed document copies. Address proofs, identification proof, and your PAN card are the most important documents.
After that, a member of the DP team will call you to undertake an in-person verification.
Your DP will provide you with your Demat account details once the verification is complete.
How to Choose the Best Demat Account in India:
When you're ready to begin trading, you'll need to work with a stockbroker to create a Demat and trading account. You must open the best Demat account for an astounding trade experience because a Demat account is required for an online trading trip for your convenience.
To open a Demat account, you must first select a depository that best suits your needs for trading on stock markets. As a result, you must choose the finest Demat account for trading before embarking on your journey of investing in stocks.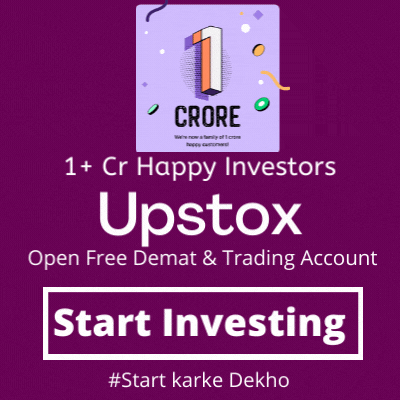 You might be asking what the difference is between Demat accounts. After all, it's merely a holding account for your stocks. However, before selecting a Demat account, you should conduct some research.
A Demat account is an electronic storage account for financial securities. As a result, it serves as a bank account for all of the investor's financial investments. In an electronic format, a Demat account holds equity shares, bonds, debentures, government securities, mutual funds, ETFs, and other assets. All financial assets may be managed and tracked in one location. A Demat account also helps you save time by allowing you to buy and sell financial products quickly. In contrast to the actual trading, a Demat account has no stamp duty or handling fees.
What is a Demat account what is its use of it?
A Demat account is an electronic account where you may keep your securities instead of physical certificates.
As an investor, you must create a Demat account with a Depository Participant in order to purchase and sell securities on the Indian stock market (DP). For more details please visit
How can I withdraw money from the Demat account?
Stocks are kept in an electronic format in your Demat account; it does not handle cash transactions. You must first log in to your trading account, which is connected to your Demat account, in order to complete the money withdrawal.
How many Demat accounts one can have?
A person is allowed to have multiple Demat accounts under the law. They are, however, limited to having only one Demat account with the same Depository Participant (DP) or broker. As a result, if they want to have several Demat accounts, they need to open them with separate DPs or brokers. A person can't have more than one Demat account with the same brokerage, either.
Do we need a Demat account for mutual funds?
Benefits of Demat Account – Conclusion:
The benefits of having a Demat account are numerous. Along with its advantages, a Demat account also has certain drawbacks. However, after weighing the drawbacks and benefits of the Demat account, I am confident that everyone will agree that their shares should be held in Demat form. Furthermore, in order to receive credit for shares, a Demat account is now required. Please share your opinion on the advantages of a Demat account.
For More Details Article Please Read: