This article discusses everything you need to know about the Axis Direct Review 2023, Check Axis Direct brokerage charges, margin, trading platform, Demat and trading account charges, branches, customer care contact, pros, cons, and more about Axis Direct.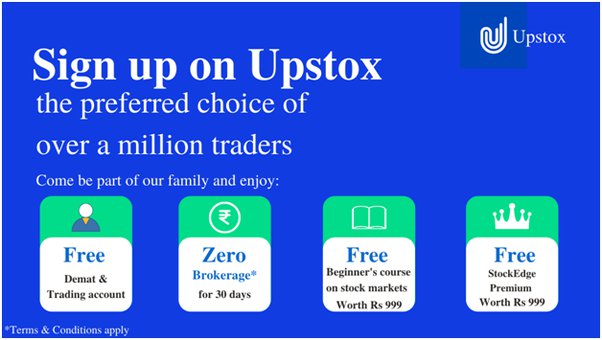 Axis Securities Ltd was founded in 2005 and is a subsidiary of Axis Bank, India's largest private bank. Through its Axis Direct brand, Axis Sec is a full-service broker that provides stockbroking and financial product distribution to retail consumers in India. With over 5 lakh active customers, AxisDirect is one of India's top 10 stock brokers.
AxisDirect allows you to invest in equities, mutual funds, SIPs, initial public offerings (IPOs), derivatives, bonds, NCDs, ETFs, and company fixed deposits.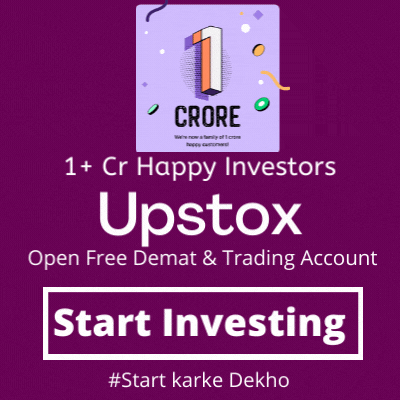 Axis Sec also provides Home Loans, Auto Loans, Personal Loans, Loans against Property, Loans against Shares, SME Loans, as well as Credit and Prepaid Cards. AxisDirect provides a 3-in-1 account, which includes a trading Account, a Demat account, and bank account.
More About Axis Direct:
Axis Securities Limited (ASL) is an Axis Group firm and a subsidiary of Axis Bank Ltd. The Broker is a member of the NSE, BSE, MCX-SX, and CDSL as a Depository Participant. The broker's primary business is to facilitate the purchase of stocks, mutual funds, SIPs, IPOs, derivatives, bonds, NCDs, ETFs, and company fixed deposits, as well as tax preparation and PMS services. Axis Direct is the first bank-sponsored brokerage business to begin commodity trading (MCX).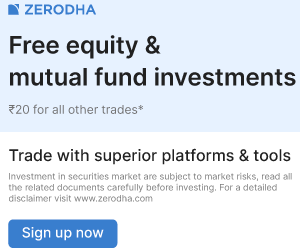 AxisDirect is a retail brokerage and financial services brand owned by Axis Securities Limited. Axis Direct offers a three-in-one online investment account. The account is a great blend of a savings account, a trading account, and a depository account.
Non-Discretionary Portfolio Management Services (NDPMS) from Axis allows you to build an Equity Portfolio with the aid of an AxisDirect fund management team. The goal of PMS is to generate long-term wealth as well as short-term revenue.
AxisDirect delivers timely investment reports, trading reports, mutual fund reports, and sector and economic studies, all of which are of institutional grade. It also provides NRI Trading Accounts for investing in stocks, IPOs, gold ETFs, mutual funds, and futures and options.
Axis direct Review: Advantages and Disadvantages:
What I Like (Pros):
It's a three-in-one account that allows for smooth money transfers.
Extensive and high-quality research and reporting are valued.
The trading terminal is a high-speed, high-performance device.
Offer portfolio management services.
They provide a live chat between professionals and clients where customers may receive answers to their market questions.
Commodity trading facility available.
What I Don't Like (cons):
Brokerage, account opening, and even annual maintenance fees are all subject to higher fees.
The trading platform is not available for free. Every month, a little cost is charged.
A minimum balance is required for the discount plan.
Axis direct Online Account Opening charges:
Opening a trading account costs Rs 999.
AMC: Free Trading Account.
Charges for opening a Demat account are Rs 650.
AMC for Demat Account: Rs 750 per year (For the first year).
Axis direct Brokerage Charges & Plan:
| Segment Type | Charges |
| --- | --- |
| Equity Delivery | 0.50% (Each Leg) |
| Equity Intraday | 0.05% (Each Leg) |
| Equity Future | 0.05% (Each Leg) |
| Equity Options | Intraday: Rs 0.01 per lot | Carry Forward: Rs 10 per lot |
| Currency Futures | 0.05% (Each Leg) |
| Currency Options | Intraday: Rs 0.01 per lot | Carry Forward: Rs 10 per lot |
| Commodity Futures | 0.03% (Each Leg) |
| Commodity Options | Rs 50 per lot |
For online trading, Axis Direct offers two brokerage programs to its customers. The followings are the plans and their specifics.
Axis Direct Trade Rs 20:
You can trade in equity, equity delivery, equity future, and equity options at a minimum per order completed by Axis Direct Trade Plan at 2.5 percent or Rs 20. The average quarterly balance of Rs 75,000 must be maintained for existing Axis Bank customers. The plan maintenance fee of Rs 250 per month must be payable for non-Axis bank customers. This plan requires at least one trade per quarter.
Fixed Brokerage Plan:
Axis Direct's fixed brokerage plan is comparable to those of its closest full-service broker competitors. Equity Delivery is priced at 0.5 percent (50 paise), Equity Intraday, Equity Futures, and Currency Futures are priced at 0.05 percent (5 paise), Options are priced at Rs 10 per lot, Commodity Futures are priced at 0.03 percent (3 paise), and commodity options are priced at Rs 50 per lot and currency options are priced at Rs 20 per lot.
Other Fees:
The minimum brokerage with Axis Direct is Rs 20 per trade.
Call and Trade Service costs Rs 20 for each call.
Brokerage Plan Change Fee: Rs 500 per quarter.
Payment Gateway Fees (For Non-Axis Bank Customers): Rs 9 per transaction.
Axis Direct Margin Exposure:
| Segment Type | Margin |
| --- | --- |
| Equity Delivery | 1x (no margin) |
| Equity Intraday | Up to 6x (based on the stock) |
| Equity Futures & Options | Intraday – 1.3x, Carry forward – 1x of NRML margin (Span + Exposure) |
| Currency Futures & Options | Intraday – 1.3x, Carry forward – 1x of NRML margin (Span + Exposure) |
| Commodity Futures | Intraday – 1.3x, Carry forward – 1x of NRML margin (Span + Exposure) |
Open a Demat and Trading Account with Axis Direct:
3-in-1 Account:
This is AxisDirect's most popular account, which includes a bank, trading, and Demat account. With this, you will receive a free mutual fund account. The benefit of a 3-in-1 account is that you don't have to wait for funds to be transferred and it's completely free. With this, the broker also provides Encash, which allows you to get funds the same day you sell your assets. You do not need to delay T+2 days.
Axis Direct Demat Account: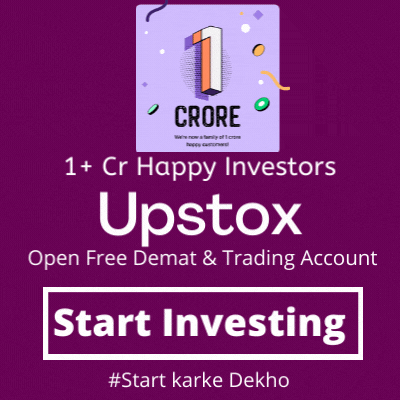 To hold all of your assets and invest in IPOs and mutual funds, you'll need a Demat account. You may open a Demat account only with any Axis Bank branch.
Axis Direct Trading Account:
On the NSE and BSE, Axis Direct provides an online trading account for trading in stocks, derivatives, and currencies. If you don't require a bank or a Demat account, you may just open a trading account.
Axis Direct Mutual Fund Account:
If you don't want to trade, you can open an Axis bank online mutual fund account instead. The account may be accessed using the Axis Bank online banking interface. With Axis Direct, you may invest in mutual funds for free.
Axis Direct Commodity Account:
With Axis Direct, you can only trade commodities futures on the MCX. When trading in commodities, you don't require a Demat account, thus you may only use a commodity account.
Axis Direct Trading Software (Axis Direct Trading Platforms) And Tools:
The stockbroker offers a variety of trading platforms and tools to its clients. Based on user preferences and trading styles, the relevant platform may be chosen. There are no installs or uploads necessary for the number of features in this lightweight application.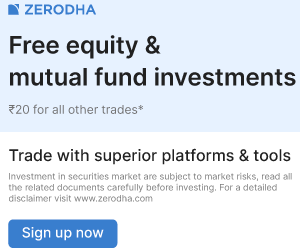 The trading experience is suitable for all types of traders, whether they are novices, middle-level traders, or stock market professionals. You may trade and invest in a variety of markets, including stocks, commodities, currencies, mutual funds, IPOs, and so on.
Customizable Screener, Fundamental Charting, Intelligence Alert Engine, Watch-list, and Stock Comparator are just a few of the Axis Direct tools that may help you find investment possibilities that are right for you.
Axis Direct provides its clients with trading platforms that are terminal-based, web-based, and mobile app-based. However, the customer must pay software use fees in order to utilize the Direct Trade and Swift Trade systems.
Axis Direct Swift Trade (Web Trading Platform):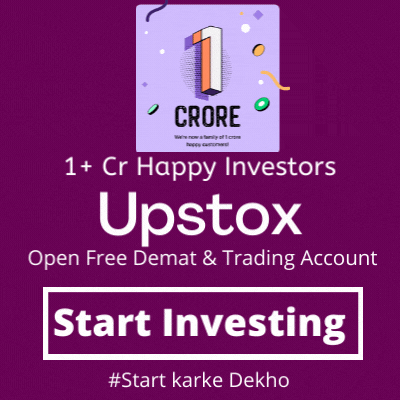 This little trading platform provides trading terminal features in a web browser. Effective quotations and numerous watch lists are only a few of the advantages of Swift Trade: quick access to research papers, faster order execution, and access to intraday live calls.
Ideas and recommendations for research are offered.
Next to a specific filter, many watch markets construct portals for rapid identification of your requirements.
Personalization of the screen and dashboard using cards available.
Stock traders have recently concentrated substantially on their device software.
Quick order placing keyboard shortcuts and other features. Tips, webinars, videos, and more for Funtastic Learning.
With regard to the number of features described before, this is a rather comprehensive request.
Axis Direct Trade (Trading Terminal):
Axis Direct is a trading platform terminal gateway that has to have a computer or laptop downloaded and installed. This enables the consumer to exchange flexibility and mobility from anywhere. Functions are loaded as follows:
The search box allows the client to easily discover the things he or she is looking for, such as live streaming market rates, the latest news, market reports, index information, currency rates, and so on.
There are trading courses and videos accessible to help novices.
Uncluttered user interface for easier navigation and operation.
Charts may be created using the highly developed analytical tool, which is offered alongside shortcut fast access buttons.
Alerts and immediate information on trade confirmations, order status, open positions, MTM, and other topics are available to users.
Navigation that is simple to use, a heat map, a technical screener, online charting, multiple market watches, MF order placing, and fast order placement.
Axis Direct App (Mobile Trading App):
Axis Direct Mobile App is one of India's premier mobile trade applications. The following functionalities are available:
Portfolio tracking is available online at all times and from any location.
One-time registration with two simple steps.
Customers can create numerous streaming customization watchlists.
View the stock update and quote in real time.
Users may modify the program's appearance, as well as add favorites.
Minute-by-minute intraday charts Non-trading hours are available for stock trading.
There is a strategic choice accessible to establish oneself.
With the terminal locking function, the device is extremely secure.
Axis Direct Products & Services:
The following is a list of the products and services that the company offers to its customers.
Products:
Equity Trading
Currency Trading
Options
Futures
Mutual Funds
Forex
Banking
SIP
Insurance
Services:
Demat Services
Trading Services
3 in 1 Account
Intraday Services
IPO Services
Stock Recommendations
PMS
Axis Direct Customer Ratings & Review 2023:
| Criteria: | Ratings: |
| --- | --- |
| Product & Services | 9.7 / 10 |
| Broking Experience | 9.63 / 10 |
| Trading Platform | 9.59 / 10 |
| Research & Advisory | 9.25 / 10 |
| Brokerage Charges & Fees | 9.71/ 10 |
| Overall Rating | 9.4/10 |
| Customer Rating | ★★★★ |
Axis Direct Complaint:
| Exchange Type | Financial Year | Number of Clients | Complaints | % |
| --- | --- | --- | --- | --- |
| NSE | 2021-22 | 460,945 | 29 | 0.01% |
| NSE | 2020-21 | 454,882 | 139 | 0.03% |
| BSE | 2020-21 | 40,816 | 2 | 0% |
| NSE | 2019-20 | 270,462 | 46 | 0.02% |
| BSE | 2019-20 | 40,666 | 2 | 0% |
| NSE | 2018-19 | 421,771 | 24 | 0.01% |
| BSE | 2018-19 | 33,522 | 4 | 0.01% |
| NSE | 2017-18 | 404,769 | 35 | 0.01% |
Conclusion:
Axis Direct is an Axis Bank portal that promotes all of the bank's products and allows for trading in the equities, derivatives, and commodities segments. From research reports to education to trading tools and platforms, the broker has it all. Because the broker is supported by the bank, you will be able to obtain information on the bank's infinite services, such as loans, FDs, and other investment possibilities. NRI services are also available through the broker. Overall, a one-stop shop for all of your trading requirements, although at a greater cost than discount brokers.