In this article, we are discussing everything you need to know about the Trade Smart Online Review 2022, Check Trade Smart brokerage charges, margin, trading platform, Demat and trading account charges, branches, customer care contact, pros, cons, and more about Trade Smart Online.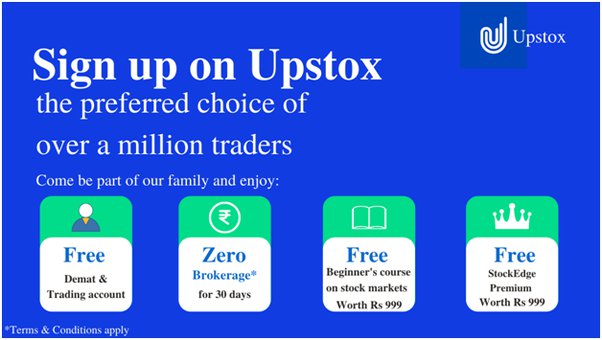 TradeSmart is a subsidiary of VNS Finance, which was founded in 1994. VNS Finance has been a member of the NSE since 1994. VNS Finance's Trade Smart branding is a discount broker and online trading platform. The Broker establishes a name for itself in the internet trading world by offering flat fee and percentage-based pricing plans, as well as free trading tools and high exposures. According to the most recent market research, the firm is among the top 10 discount brokers in terms of active consumers.
Equity and derivatives trading on the NSE and BSE, currency derivatives and commodities trading on the MCX and NCDEX are among the company's products and services. Central Depository Services India Ltd (CDSL) has registered TradeSmart Online as a depository participant (DP). With TradeSmart, a Demat Account is required.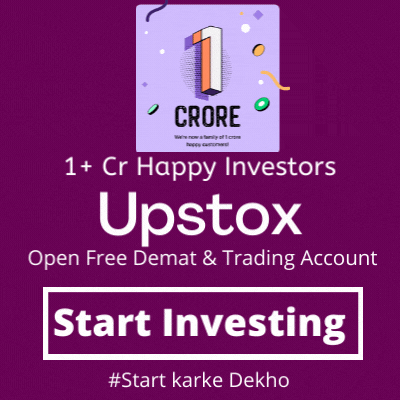 For all sectors, the business provides a fixed Rs 15 plan. The percent plan, which is also the lowest brokerage plan, is 0.007 percent. SINE is TradeSmart's main mobile app and web-based trading platform. NEST is also available as a desktop terminal from the business.
More about Trade Smart Online:
The goal of launching Trade Smart was to give clients a smart and seamless trading experience through their different trading platforms and services since the company has a winning history of implementing new technology solutions.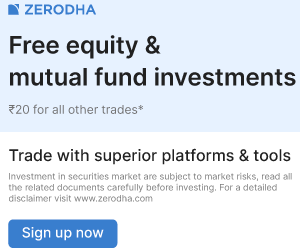 Trade Smart Clocks in a daily trade turnover of about Rs. 10000 crores, with a client base of over 100000+ people that is continuously expanding.
They have several offices around the country, as well as thousands of sub-brokers and dealers that are responsible for growing sales. Trade Smart also gives you the option of trading on several exchanges and in multiple segments.
Video courses from Trade Smart are a great method to learn about trading platforms. Expert-written articles in the Knowledgebase will be well and useful in comprehending a variety of trading-related subjects. Margin against shares is another service offered by the stockbroker, which allows you to use your long-term investment to support your short-term transactions.
Trade Smart describes how much a share broker-client relationship must be in terms of customer service. For quick assistance, visit Trade smart online and use the live chat feature. A phone call, an email, or online help are some of the other options for assistance.
Trade smart online Review: Advantages and Disadvantages:
TradeSmart, overall, offers a well-rounded package that makes it worthwhile to be a client, especially with its mix of brokerage plans (fixed amount or percentage basis), safe and quick trading tools, and responsive customer service.
What I Like (Pros):
There are two types of plans offers percentage-based and fixed brokerage plans.
An ability to switch between plans with ease.
For the first year, there is no Demat Account Management fee.
Lowest transaction fees, such as turnover and clearing fees.
With Cover Orders, you can get up to 30x leverage.
Live chat with the customer service team to get answers to your questions.
To compute brokerage and margin upfront, use the Brokerage and Margin Calculator.
The procedure of opening an account is completely paperless.
Fair trading margins are provided for currency and commodities trading.
NEST is a well-known desktop trading platform.
Support the "Offer for Sale" campaign (OFS).
What I Don't Like (cons):
Call & Trade is charged at additional Rs 20 per trade.
There is no opportunity to invest in mutual funds.
For NRI consumers, the procedure is not defined.
Trade smart online Account Opening charges:
Opening a trading account costs Rs 200.
Free Trading Account management charges.
Fees for opening a Demat account are Rs 200.
AMC for Demat Account: Rs 250 per year.
Trade smart online Brokerage Plane & Charges:
TradeSmart came from a full-service broker's beginnings and so they provide a variety of brokerage plans. Clients who want percentage brokerage can select between a percentage plan (0.007%) and a flat Rs 15 plan.
| Trading type | Brokerage charges |
| --- | --- |
| Equity Delivery Trading | Rs.15 per Executed Order |
| Equity Intraday Trading | Rs.15 per Executed Order |
| Commodity Options Trading | Rs.15 per Executed Order |
| Equity Futures Trading | Rs.15 per Executed Order |
| Equity Options Trading | Rs.15 per Executed Order |
| Currency Futures Trading | Rs.15 per Executed Order |
| Currency Options Trading | Rs.15 per Executed Order |
| Minimum Brokerage | Rs.15 |
Other Charges:
An extra Rs 20 per call+GST feature can be used for the call and trade function.
Notes are given through email for the digital contracts. A supplementary price of Rs 25 per contract + courier fees for physical copies of contract notes can be requested.
Instant payment fee for more than 24 banks @Rs 8 per transfer + GST.
Rs 20 + MIS, CO, BO automatic square-off charge per order completed + GST.
Demat Rs 15+ GST transaction fee.
For purchasing, taking over, withdrawing, or placing orders by email or phone assistance, RS 10 + GST is charged.
Trade Smart Online Margin:
Get intraday exposure of up to 7x on Equities, 1.33x on F&O, Currency, and Commodities.
Open a Demat and Trading Account with Trade Smart:
Investors must open a 2-in-1 account for online stock trading with Trade Smart Online (Trading and Demat)
Trade Smart Online Trading Software (Trade Smart Trading Platforms):
SINE trading app (Mobile trading App):
A smart trading app for your phone. SINE is a fantastic trading App for both novice and seasoned investors and traders. It will save you time and put you in complete control of the market thanks to its sophisticated features.
SINE's simple and intuitive dashboard provides a rapid overview of the markets, including the Nifty, Banknifty, and Sensex indexes. It also allows you to keep track of your Orders, Holdings, Positions, MTM, and Trading Balance all from a single screen.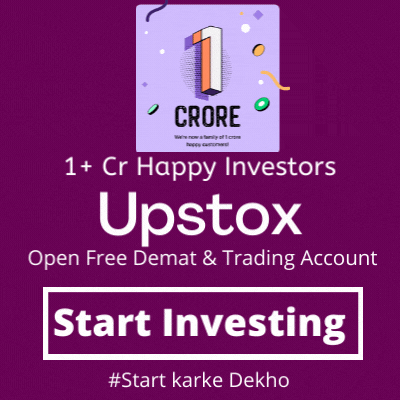 SINE scans the stock market in real-time with its scanners to find market possibilities, while Strategies assists you in selecting the best option strategy. Both Android and iPhone users may use SINE.
NEST Trader (Desktop-based trading platform):
A comprehensive trading system for multiple sector trading across many exchanges, including the NSE, BSE, and MCX, developed by Thomson Reuters International Services Pvt Ltd. A trader can use Nest Trader to conduct a variety of trading tasks, including.
By forming market watch groups, users may keep track of their favorite scrips.
View data for scrips in the market picture.
Using the exchange, place Buy/Sell orders.
View statistics on orders, transactions, and positions.
Receive notifications, send internal messages, and more using add-on tools.
There are 28+ banks that provide instant fund transfers.
Dartstock:
For active traders, this is the ideal market information tool. It equips them with real-time data, data visualization tools, smart scanners, and powerful charting software to help them discover opportunities and keep up with market moves.
A live scanner tool scans market activity and trends. Provides technical reports and market pulse screening based on events. To choose trades faster, use visualization tools like sophisticated charts, dashboards, and graphs. To aid your trades, there are more than 50+ technical indicators and Twenty plus market studies to choose from. Price notifications, a customizable workspace, and dedicated watchlists are all available. Analyze markets using sophisticated scanners that take into consideration a variety of factors.
SINE Web (web-based trading Platform):
A user-friendly browser-based trading program that gives traders the comfort of a PC with the functionality of the Sine mobile trading app. Sine Web has been meticulously developed to be the ideal trading partner for every trader, whether a novice or a seasoned pro. A browser-based tool for easy and quick internet trading. Supports all basic web browsers, allowing trading even in restricted places where mobile phones and the installation of private software are prohibited.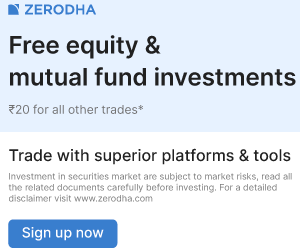 Trade Smart Online Products & Services:
Products:
Equity Trading- yes
Commodity Trading- Yes
Currency Trading- Yes
Options – Yes
Futures- Yes
Mutual Funds- Yes
SIP – Yes
Trade Smart Online is a one-stop shop for all your trading needs. They also provide the greatest and world-class items when it comes to products. You may trade in all categories through brokerage services, including equity, commodity, currency, and derivatives.
Intraday, Options, Delivery, and Futures are all available to trade. Trade Smart is also interested in mutual funds, and they can assist you in growing your portfolio by keeping a careful watch on it. Customers may also make use of SIP services, Forex, and insurance goods.
Services:
Demat Services- yes
Trading Services- yes
3 in 1 Account- No
Intraday Services- yes
IPO Services- yes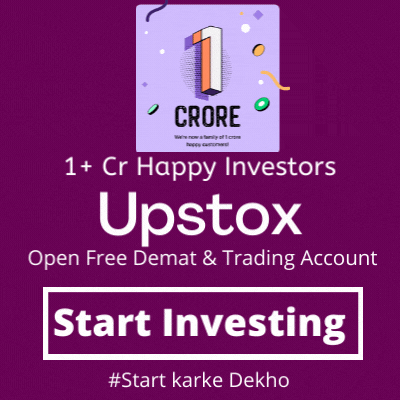 Trade Smart, although being a discount broker, nevertheless provides all of the services that a Full-Service broker would. They also provide Demat, trading accounts, Intraday services, delivery, and IPO services. They also give about 30 times the quantity deposited in an exposure.
Trade Smart Customer Ratings & Review 2022:
| Criteria | Ratings |
| --- | --- |
| Product & Services | 8.5 / 10 |
| Research & Advisory | 8.6 / 10 |
| Trading Platform | 8.0 / 10 |
| Brokerage Charges & Fees | 7.9 / 10 |
| Broking Experience | 8.4/ 10 |
| Overall Rating | 8.76/10 |
| Customer Rating | ★★★★ |
Trade Smart Complaint:
| Exchange | Financial Year | Number of Clients | Complaints | % |
| --- | --- | --- | --- | --- |
| NSE | 2020-21 | 36,808 | 19 | 0.05% |
| BSE | 2020-21 | 3,933 | 1 | 0.03% |
| NSE | 2019-20 | 24,999 | 6 | 0.02% |
| NSE | 2018-19 | 21,722 | 11 | 0.05% |
| NSE | 2017-18 | 19,469 | 12 | 0.06% |
| BSE | 2017-18 | 5,873 | 1 | 0.02% |
| NSE | 2016-17 | 11,995 | 6 | 0.05% |
| NSE | 2015-16 | 9,644 | 5 | 0.05% |
Conclusion:
Visitors are not confused by the brand name Trade Smart, the firm name VNS Finance and Capital Services Limited, and SINE, the most recent mobile app, which provides all of the functionality that traders and investors want. Trade Smart will not let you down with its very competitive brokerage plans, high exposure, and support for any investment you can think of.