In this article, we are discussing everything you need to know about the India Infoline or IIFL Review 2023, Check IIFL Securities brokerage charges, margin, trading platform, Demat and trading account charges, branches, and customer care contact, pros, cons, and more about IIFL Securities.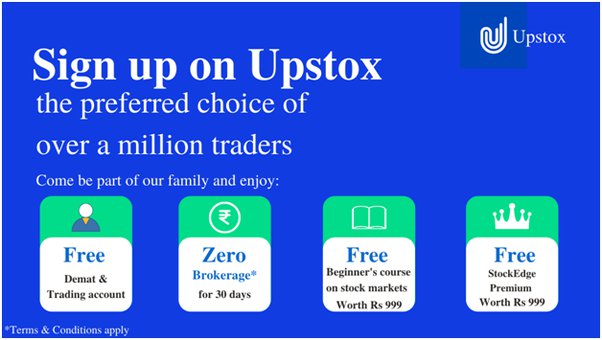 IIFL Securities Ltd is a subsidiary of India Infoline Group, which was founded in 1995. The full-service broker is a certified trading member of the BSE, NSE, MCX, and NDEX, and provides a variety of goods and services, including equity, derivatives, commodities, currencies, IPOs, mutual funds, NCDs, Bonds, financial advisory, asset management service (PMS), loans, and insurance. In addition, IIFL Securities has an award-winning in-house research group that provides clients with the greatest research and advisory solutions.
IIFL Securities provides online trading and research-based advice services for a variety of investment instruments, including stocks, derivatives, commodities, insurance, FDs, loans, initial public offerings (IPOs), and bonds, among others.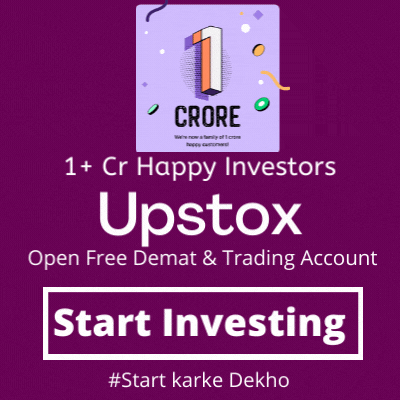 IIFL has a straightforward flat-rate brokerage scheme. This inexpensive brokerage service allows you to trade stocks without having to pay a commission. It charges a fixed rate of Rs 20 per completed order for all other segments.
NRI Investment and Trade services are also available via IIFL Securities. Colombo, Dubai, New York, Mauritius, London, Singapore, and Hong Kong all have local offices.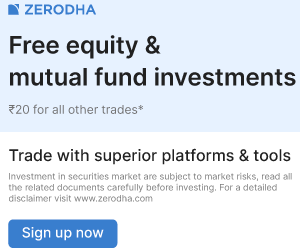 More About IIFL Securities:
Customers may also reach the full-service broker via a robust network of 2300+ branches in 850+ locations. Furthermore, IIFL clients have access to customer assistance by e-mail, chatbot, telephonic or contact center services, relationship managers, 24/7 IVR voice messages, and a toll-free number, among other options. IIFL Securities also provides a variety of value-added services, such as call and trade, stock market trading recommendations, consultancy, MF research reports, and so on. Continue reading to learn more about IIFL Securities, which includes, account types, account opening fees, brokerage fees, trading software, and more.
IIFL Review: Advantages and Disadvantages:
The following are some of IIFL Securities' benefits. Before you create an account with IIFL Securities, you should understand the benefits and drawbacks. The advantages and disadvantages of IIFL Securities will help you decide if it is right for you.
What I Like (Pros):
A full-service broker with locations throughout India.
Everyone can trade equity delivery without paying a commission.
BSE, NSE, MCX, and NCDEX offer a flat Rs 20 per trader brokerage for intraday and futures and options trading.
Free equity and mutual fund research and recommendations.
One of the greatest advanced trading platforms is Trader Terminal.
On the same site, it allows you to trade stocks, commodities, and currencies.
Equity Systematic Investment Plan is a product offered by IIFL (Equity SIP) Offer advanced order types, such as VTD (Valid Until Date) orders.
Every account has a Relationship Manager (RM) who may provide in-person trading advice and assistance.
Stocks, derivatives, bonds, IPOs, mutual funds, corporate FDs, and insurance are among the financial instruments available.
IIFL Securities is a public corporation that trades on the BSE and NSE.
What I Don't Like (cons):
IIFL does not have a banking license, hence it cannot offer a 3-in-1 account.
Direct Mutual Funds are not available.
The cost of a call and a trade change is Rs 50 per call.
IIFL Securities Account Opening charges:
Trading Account Opening Charges: Rs 250
Trading Account AMC: Free
Demat Account Opening Charges: Free
Demat Account AMC: Free AMC for 1 year since plan activation & ₹450 per year post that.
IIFL Securities Brokerage Plan & Charges:
IIFL Securities has a brokerage plan called the IIFL Z20 plan that gives clients incredibly low brokerage fees. This brokerage plan is fantastic because the fees have been significantly reduced.
IIFL's delivery fees have been eliminated. Aside from that, the broker has set a minimum brokerage for other trading segments, which is set at Rs 20 or 0.05 percent for every trade.
| Segment Type | Brokerage charges |
| --- | --- |
| Equity Delivery | Rs 0 |
| Equity Intraday | Rs 20 per order |
| Equity Futures | Rs 20 per order |
| Equity Options | Rs 20 per order |
| Currency Futures | Rs 20 per order |
| Currency Options | Rs 20 per order |
| Commodity Futures | Rs 20 per order |
| Commodity Options | Rs 20 per order |
IIFL Securities Other Charges:
Call & Trade: Rs. 50 per order.
Intraday position square-off: Rs. 50 per order.
DP Charges: 20 per debit instruction.
Payment gateway charges: Rs. 9 on each fund transfer.
IIFL Securities Margin:
The margin for intraday trading at IIFL Securities is up to 6x depending on the stock. At the BSE, NSE, and MCX, IIFL Securities F&O intraday trading margin is 1.3x for Equity, Currency, and Commodity trading. IIFL Securities F&O carry forward holdings and equity delivery trades are not eligible for extra margin.
| Segment | Margin |
| --- | --- |
| Equity Delivery | 1x (no margin) |
| Equity Intraday | Up to 6x (based on the stock) |
| Equity Futures & Options | Intraday – 1.3x, Carry forward – 1x of NRML margin (Span + Exposure) |
| Currency Futures & Options | Intraday – 1.3x, Carry forward – 1x of NRML margin (Span + Exposure) |
| Commodity Futures | Intraday – 1.3x, Carry forward – 1x of NRML margin (Span + Exposure) |
Open Account with IIFL Securities:
Both locals and NRIs can create a 2-in-1 account with IIFL Securities, which includes a Demat and Trading account and allows them to trade online.
IIFL Securities Demat Account:
Customers can create an IIFL Demat Account online to hold their securities in dematerialized or electronic form because IIFL is a CDSL and NSDL DP. The broker provides a free IIFL Demat Account with no account opening fees, but levies a Demat AMC of Rs. 450 per year (0 AMC for 1st year).
IIFL Securities Trading Account:
To trade in numerous investment channels such as stock intraday, equity delivery, futures & options, currency, mutual funds, IPOs, and more, open a 100% online paperless IIFL Securities Insta trading account. Users may utilize their accounts to place online purchases and sell orders for a variety of items.
IIFL Securities Commodity Trading Account: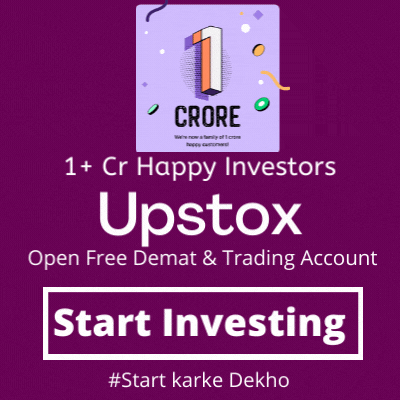 Commodity Trading Accounts allow for online trading on the MCX and NCDEX commodity markets. To place selling and buying orders in the commodity derivatives section, commodities traders must first create this account. The account allows you to trade in a variety of commodities such as metals, petroleum, energy, and agricultural goods, among others.
IIFL Securities Mutual Fund Account:
To participate in IIFL as well as other AMC mutual funds, open a free IIFL Mutual Fund A/c. IIFL offers consumers an online investing platform via which they may invest in both direct and regular mutual funds. Users can begin investing in IIFL MF SIPs with as little as Rs. 500 per month or spend a lump sum amount in one go.
IIFL Securities NRI Account:
Similarly, locals and NRIs can create a Demat and Trading account with IIFL Securities. Online NRI trading services in stock delivery, equity futures & options, and mutual funds are available through the IIFL NRI Account. NRIs are not permitted to trade in the intraday, commodity, or currency categories, although they are permitted to invest in IPOs and mutual funds over the internet.
IIFL Securities Trading Software & Tools (IIFL Trading Platforms):
IIFL Trader Terminal ( Web-based Trading Platform):
Customers can log in to their IIFL account via the IIFL web Trading platform, which is an online trading website. Mobile phones, desktops, and laptops may all use the browser-based trading platform.
IIFL Trader Terminal (Desktop-based trading software):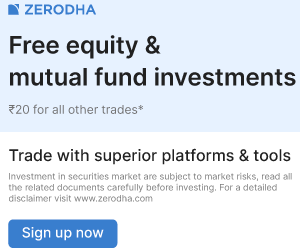 This is IIFL trading software, which may be installed on any computer. Many capabilities are included in the desktop installable program, including sophisticated charting, internet trading, free access to news and analysis, market updates, and more.
IIFL Markets App (Android & apple):
IIFL Markets is a top mobile trading platform for online trading, including versions for Android & apple. The mobile app allows users to trade on various exchanges, including the BSE, NSE, and MCX and includes features including free guest login, stock screening, market alerts, current finance and economics news, price history charts, and pre-approved personal loans, IIFL analysis, and one-tap customer assistance.
IIFL Mutual Funds App: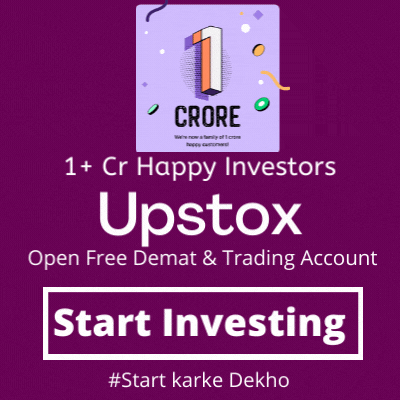 The IIFL Securities MF App is a mobile app for MF investing that allows you to invest in direct funds with no brokerage or commissions. Start MF SIP, NFO, Instant SIP renewal, 24*seven online withdrawal, portfolio monitoring and tracking, portfolio 360 reports, and more are among the features of the mobile app, which is accessible on both the Google Play Store and the Apple App Store.
IIFL Securities Products & Services:
Products:
The stockbroking firm provides consumers with a comprehensive range of financial services that are both convenient and satisfying. It thinks that fulfilling the users' financial goals is their primary priority.
It excels in offering financial services and trade items in general. Its tailored products make it simple for consumers to accomplish their financial goals and objectives. With the help of the firm and its products, users may also make successful financial selections.
Users or traders may usually trade online with the stockbroking company's cost-effective products and services. Furthermore, the brokerage company provides a lot of help and trade-related data for greater comfort with adaptable trading goods.
The India Infoline will undoubtedly provide users with a smooth experience. The following is a brief list of the items that the firm offers:
Equity trading.
Commodity trading.
Currency trading.
Options
Futures
Mutual funds.
Forex
SIP
The stockbroking company provides the aforementioned goods to its consumers at a low brokerage fee. All IIFL goods have a long shelf life and are simple to trade with.
The firm generally tailors trade and financial solutions to the needs of its customers. In addition, the firm has a staff of support executives who are available to assist consumers at any time.
Services:
The stockbroking firm provides exceptional services to its consumers in order to fully please them. The following is a list of the stockbroking firm's services.
Demat Services.
Trading Services.
Intraday Services.
IPO Services.
Stock Recommendations.
PMS ( Portfolio Management Services).
All of the company's investors receive customized services. It is well recognized for its portfolio management service module in the industry.
Its PMS module assists users and investors in making sound financial decisions. Users may simply track the status of their investment portfolios with this service. They can also obtain help from the company's management in maintaining a strong investment portfolio.
IIFL provides high-quality services with responsive customer care for maximum comfort and simplicity. Customer happiness is usually a result of the company's high-quality goods and payment choices.
Users may access their portfolios from anywhere at any time. All of the company's customers can benefit from technology-enabled trading and Demat accounts.
The firm provides skilled and technical help for any sort of problem. They also guarantee consumers analytical and flexible stock research reports to assist them in making the best investment selection possible.
Customers may also use the company's intraday, depository, and IPO services for more efficient trading.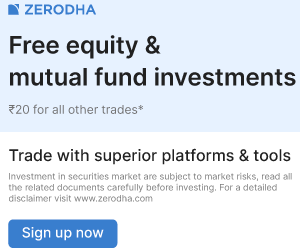 IIFL Securities Customer Ratings & Review 2023:
| Criteria | Ratings |
| --- | --- |
| Product & Services | 8.6/ 10 |
| Broking Experience | 8.3 / 10 |
| Trading Platform | 8.5 / 10 |
| Research & Advisory | 8.9 / 10 |
| Brokerage Charges & Fees | 8.3/ 10 |
| Overall Rating | 8.7/10 |
| Customer Rating | ★★★★★ |
IIFL Securities Complaint:
The number of consumer complaints received by the exchanges from IIFL Securities. The IIFL Securities consumer complaint report aids in determining the quality and dependability of service provided by IIFL Securities Ltd.
| Exchange | Financial Year | Number of Clients | Complaints | % |
| --- | --- | --- | --- | --- |
| NSE | 2021-22 | 350,024 | 101 | 0.03% |
| BSE | 2021-22 | 62,314 | 7 | 0.01% |
| NSE | 2020-21 | 291,730 | 228 | 0.08% |
| BSE | 2020-21 | 65,221 | 5 | 0.01% |
| NSE | 2019-20 | 218,877 | 112 | 0.05% |
| BSE | 2019-20 | 64,954 | 13 | 0.02% |
| NSE | 2018-19 | 221,753 | 133 | 0.06% |
| BSE | 2018-19 | 48,542 | 19 | 0.04% |
Conclusion:
IIFL Securities is a prominent full-service broker that provides consumers with a complete investment solution, including portfolio management. Excellent trading platforms, such as the IIFL Markets App, exceptional customer service, top analysis & advisory services, robust distribution network, international impact, large consumer base, and other factors have helped it become one of the best brokers. Its Rs. 20 (Z20) brokerage model competes with the cheapest brokers like Zerodha and Upstox by offering flat brokerage trading services to consumers. IIFL may be the ideal broker for you if you want to create an account with a broker that provides the greatest research and advisory services.