In this article, we are discussing everything you need to know about the SAMCO Review 2023, Check SAMCO brokerage charges, margin, trading platform, Demat and trading account charges, branches, customer care contact, pros, cons, and more about SAMCO.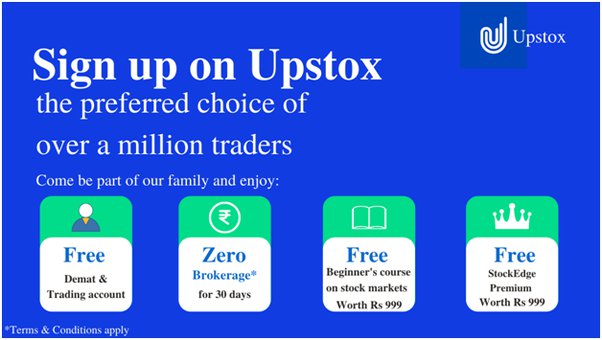 SAMCO Securities was established in 1993 as SAMCO Ventures Private Limited. The company then bought Samruddhi Stock Brokers Ltd. and renamed itself SAMCO Securities. Mr. Jimeet Modi, the firm's founder, has been an avid stock market follower since he was a child. He is the current CEO of the corporation, which is under his control.
The firm is incorporated as a private organization and operates as a discount broker. Its headquarters are in Mumbai, and it has branches across the country in various locations. In May 2015, the company established the Indian Trading League (ITL), which is India's first stock market league.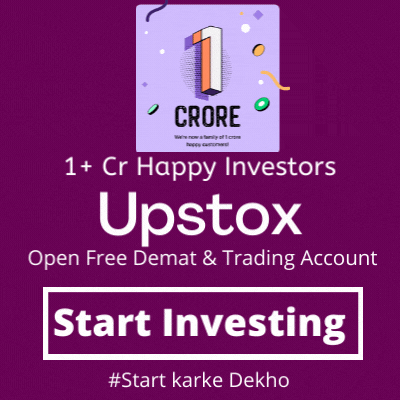 It is a member of many Indian stock and commodity exchanges, allowing its customers and clients to trade in a variety of markets. It is a member of the NSE, BSE, NCDEX, MCX, and MCX-SX exchanges.
This discount broker's mission is to give exceptionally low-cost trading solutions to its customers in order to make traders' and investors' lives easier. It is ideal for traders who are just starting out in their trading careers.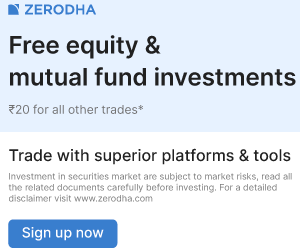 It also has the goal of resolving the long-standing issues that traders encounter in the stock market, as well as providing a new and enhanced platform for them to trade, churning out the finest chances accessible. This discount broker's major goal is to make trading accessible and affordable to any prospective Indian trader.
More About SAMCO:
Founded in India, SAMCO is a bargain broker On the NSE, the BSE, and the MCX, it offers stock and commodities A subsidiary of SAMCO, the NBFC, provides margin funding, loans against shares, and other financial services In addition, CDSL provides depository services (Demat account).
The stockbroker's current active client is approximately 40000+, and it is expanding at a fair rate, thanks to its low brokerage fees and other services.
Despite the fact that SAMCO's brokerage fees vary per market sector, the maximum amount that can be charged per trade is Rupees. It is Rs. 20 for the equity delivery section. A 20-rupee fee is charged for the intraday sector of commodities, as well as for equities and foreign exchange futures. No matter whether it's equities or currency options, there's a fixed price of Rs. 20 per lot.
SAMCO Review: Advantages and Disadvantages:
There are a number of unique offers and a strong focus on innovation at Samco, the discount brokerage arms of the previously established full-service For both experienced traders and newcomers to the market, Samco's feature-rich tools and platforms give value.
What I Like (Pros):
The SAMCO Account is a paperless account opening process.
For trading in equities, futures and options, currency, and commodities, the lowest brokerage is Rs 20 per executed transaction.
With its IntraPlus and StockPlus solutions, Samco provides margin against stocks.
For trades made on the SAMCO Stocknote platform, you will receive a full month's worth of brokerage cashback (mobile app).
Brokerage Calculator, SPAN Calculator, Risk Monitor, Samco Stock Ratings, SAMCO Pledge Monitor, SAMCO Caution Stock Watchlist, and SAMCO Option Value Calculator are all free trading and analytical tools.
There are no fees for starting a trading or Demat account.
Margin funding is offered at a rate of 18 percent PA.
Margin against stocks is offered, as well as margin finance for equity delivery trades.
For intraday stock trading using MIS, high leverage of up to 33x is available.
Referral Credit is also available. Cover, Bracket, and Trailing Stop Loss orders are all available.
For commodities trading, a bracket order is offered.
SAMCO Securities has developed a mutual fund ranking platform called RankMF.
What I Don't Like (cons):
There are no monthly plans available.
Because Samco is an internet discount broker, there are no branches or phone support.
Account holders with an eSAMCO account must make a constant amount of Rs 1000 and cannot upgrade to CashPlus, StockPlus, or IntraPlus.
SAMCO Account Opening charges:
Trading Account Opening Charges: Free
Trading Account AMC: Free
Demat Account Opening Charges: Free
Demat Account AMC: Rs 400 PA
SAMCO Brokerage Plane & Charges:
Brokerage fees at SAMCO vary depending on the segment, however, they never surpass Rs 20 per trade. If your trading volume is lower, you will receive a reduced brokerage rate of Rs 20 or 0.2 percent of the volume, whichever is lower. Clients are not charged any additional fees if they trade with the broker.
Equity Delivery: 0.20% or Rs 20 per trade whichever is lower.
Equity Intraday: 0.02% or Rs 20 per trade whichever is lower.
Equity Future: 0.02% or Rs 20 per trade whichever is lower.
Equity Options: 0.02% or Rs 20 per trade whichever is lower (on Turnover).
Currency Futures: 0.02% or Rs 20 per trade whichever is lower.
Currency Options: 0.02% or Rs 20 per trade whichever is lower.
Commodity: 0.02% or Rs 20 per trade whichever is lower.
For call and trade orders, SAMCO charges Rs 20 for each executed order. RMS Square off charges are included in the Call and Trade Charges.
SAMCO's Rs 20 plans are comparable to those offered by several other discount brokers, including Zerodha (Rs 20), Upstox (Rs 20), Fyers (?20), and 5paisa (?20).
Pros:
There are no minimum brokerage fees.
There are no restrictions on the amount of money that may be traded.
There are no prepaid monthly brokerage options available.
Cons:
SAMCO charges Rs 20 for the delivery trade, but Zerodha and Upstox give it for free.
There are no unlimited or prepaid brokerage options available.
Low-volume traders pay a higher brokerage of 0.2 percent.
Other charges:
For call and trade orders, SAMCO charges Rs 20 per completed.
For RMS Square off, the broker costs Rs 20.
Contract notes are delivered digitally through email. However, if you want a physical contract note, you will be charged an extra Rs 20 plus any relevant shipping fees.
The DP fee is Rs 10 plus any relevant taxes.
Pledges that have been unpledged, dematerialization that has been re-materialized, normal NSE charges, transaction costs, and statutory charges have all been assessed.
SAMCO Margin:
The SAMCO margin for intraday trading might be up to 6x depending on the stock. SAMCO F&O's intraday trading margin is 1.3x in equity, currency, and commodity trading on the BSE, NSE, and MCX. SAMCO F&O carry forward holdings and equity delivery trades are not eligible for extra margin.
| Segment Type | Margin |
| --- | --- |
| Equity Delivery | 1x (no margin) |
| Equity Intraday | Up to 6x (based on the stock) |
| Equity Futures & Options | Intraday – 1.3x, Carry forward – 1x of NRML margin (Span + Exposure) |
| Currency Futures & Options | Intraday – 1.3x, Carry forward – 1x of NRML margin (Span + Exposure) |
| Commodity Futures | Intraday – 1.3x, Carry forward – 1x of NRML margin (Span + Exposure) |
Open a Demat and Trading Account Types with SAMCO: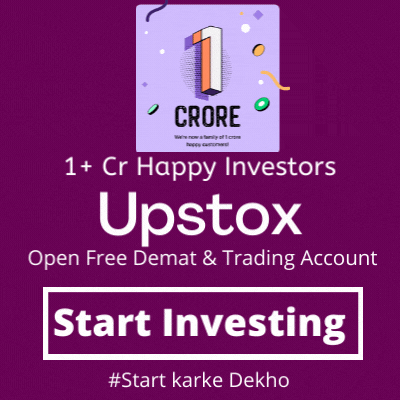 SAMCO provides a 2-in-1 account that includes commodity trading as well as mutual fund investment.
SAMCO Trading and Demat Account (Two-in-One):
SAMCO provides free trading accounts for equities delivery, intraday, derivatives, and currency trading on the NSE and BSE. SAMCO also provides DP services through CDSL, allowing you to create a Demat account or utilize any other DP account linked to your SAMCO trading account. Trades may be made via the StockNote app, the web, or the SAMCO call and trade option. The deals are settled on the trading account in T+2 days. A trading account has no Account Maintenance Fee (AMC).
SAMCO Commodity Account:
Clients of SAMCO can only open commodities trading accounts with it. It is a member of the MCX, which allows dealers to trade Agricultural Commodities, Metals, and Energy goods. The brokerage per order is Rs 20, and the firm also has the lowest margins. SAMCO is India's sole broker that offers MCX bracket orders.
SAMCO Mutual Fund Account:
Any customer can invest in conventional mutual funds using the SAMCO Rank MF app or a web page. Mutual funds can be invested in either SIP or lump payments. Specific data such as scheme plan, scheme choice (growth, dividend payment, dividend reinvest), frequency of investment amount (monthly, quarterly, yearly), date of SIP, and total SIP term must be provided here.
SAMCO NRI Trading Account: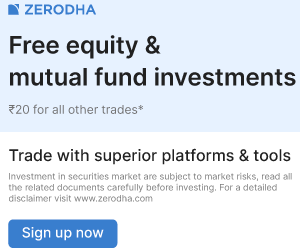 SAMCO does not provide NRI Trading Accounts.
SAMCO Trading Software & Tools (SAMCO Trading Platforms):
The SAMCO Group provides a wide range of customers with high-speed trading platforms as well as a variety of technical Desktop trading software, a web-based trading terminal, as well as a mobile app for Android and iOS are all available.
SAMCO Trader (Desktop-based Trading Platform):
This is a Windows desktop EXE program for the SAMCO NEST Trader. As a result of its excellent features and GUI, this trading terminal is utilized by numerous It is recommended that traders that trade in bulk and wish to execute an offer on an actual price are using this high-speed trading terminal technology Order management, order book, research, and report, market data, and much more are some of SAMCO Trader's key features.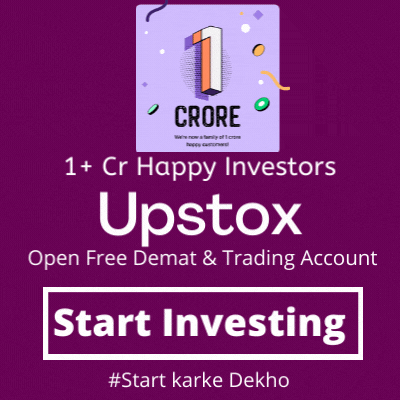 StockNote (Mobile Trading App):
Trading at BSE, NSE, and MCX may be done via StockNote, which is free It is easy to use, convenient, and quick. Aside from that, the app delivers live news, notifications, quotations in real-time, and market watch.
SAMCO Web Xpress (Website):
Website-based trading program SAMCO Web Xpress was developed by SAMCO For every operating system, any web browser may access it. Traders will find everything they need on this trading website. Trade at BSE, NSE, or MCX with the complete market watch, charts, sophisticated order types such as bracket and cover orders as well as super-quick order placements. Each and every one of its clients has access to Web Xpress.
StockNote APIs:
Custom apps may be built using StockNote APIs based on your trading needs. Log in, search symbols, place orders, see order status, positions, holdings, etc. are just a few of the things you can do Who wants to implement their own trading ideas, execute their own trading methods, or create a new trading platform.
Benefits offered to include the following:
Trades may be made with only a single piece of information.
Find out what's going on in the live markets with the help of trends This is a collection of trigger notifications that will allow you to complete.
transaction with Customize the app's experience.
A custom app for each trader may be created and put on their phones.
StockBasket:
According to StockBasket's 25+ Intelligent Stock Rating Parameters, which are determined by professionals, investors may choose a basket of companies to You may use these baskets to help you reach your financial objectives, like paying for a child's college tuition or With the idea that wealth creation should be accessible to everyone, whether you are a novice or a seasoned investor, the platform was established.
SAMCO RankMF (Mobile App and Web):
SAMCO offers its investors who want to invest in mutual funds the RankMF App and the RankMF Web. In order to invest in mutual funds, they do not need to create a new account. Instead, they can be Tracking mutual funds is easy with this tool. You may pause and change SIPs as well as make quick payments, as well as check.
SAMCO STAR (Back-office):
This is a back-office website for SAMCO STAR. It's possible to examine account statements, evaluate transactions, manage money, verify Demat holdings, and pledge/unpleased holdings.
SAMCO Brokerage Calculator:
For both intraday trading and delivery or carry-forward trading, SAMCO allows you to determine brokerage charges and other transaction costs. Additionally, it allows clients to assess expenditures such as STT, state-specific stamp duty, exchange transaction fees, and break-even.
SAMCO Call & Trade: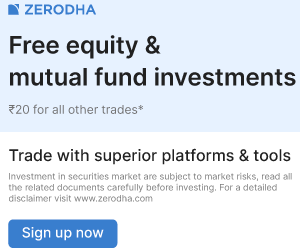 Customers who do not have access to the internet can utilize the Call & Trade service for an extra fee of Rs 20 per executed order. Customers' email addresses and phone numbers are used to confirm purchases submitted through Call & Trade.
SAMCO Products & Services:
The following is a list of the products and services that the company offers to its customers.
Products:
Equity Trading
Commodity Trading
Currency Trading-
Options
Futures
Mutual Funds
SIP
Services:
Demat Services
Trading Services
Intraday Services
IPO Services
Trading Exposure (5X)
SAMCO Customer Ratings & Review 2023:
| Criteria | Ratings |
| --- | --- |
| Product & Services | 9.0 / 10 |
| Research & Advisory | 8.6 / 10 |
| Trading Platform | 8.10 / 10 |
| Brokerage Charges & Fees | 8.3 / 10 |
| Broking Experience | 8.1/ 10 |
| Overall Rating | 9.0/10 |
| Customer Rating | ★★★★ |
SAMCO Complaint:
| Exchange | Financial Year | Number of Clients | Complaints | % |
| --- | --- | --- | --- | --- |
| NSE | 2021-22 | 79,293 | 15 | 0.02% |
| NSE | 2020-21 | 77,173 | 74 | 0.10% |
| BSE | 2020-21 | 12,430 | 2 | 0.02% |
| NSE | 2019-20 | 51,432 | 41 | 0.08% |
| BSE | 2019-20 | 12,396 | 2 | 0.02% |
| NSE | 2018-19 | 38,901 | 21 | 0.05% |
| BSE | 2018-19 | 8,182 | 2 | 0.02% |
| NSE | 2017-18 | 29,595 | 22 | 0.07% |
Conclusion:
SAMCO began its adventure with a large advertising campaign that included launching an investing league and marketing it with India's biggest superstar, Kapil Dev. The company's transparency policy, track record, client service, trading tools, and reasonable margin approach have made SAMCO a household name in the discount brokerage sector. SAMCO is a trustworthy discount broker with a well-balanced strategy that might be a suitable choice for internet investors. SAMCO is the first and cheapest brokerage firm to provide complete online brokerage services.