In this article, we are discussing everything you need to know about the HDFC Securities Review 2023, Check HDFC Securities brokerage charges, margin, trading platform, Demat and trading account charges, branches, customer care contact, pros, cons, and more about HDFC Securities.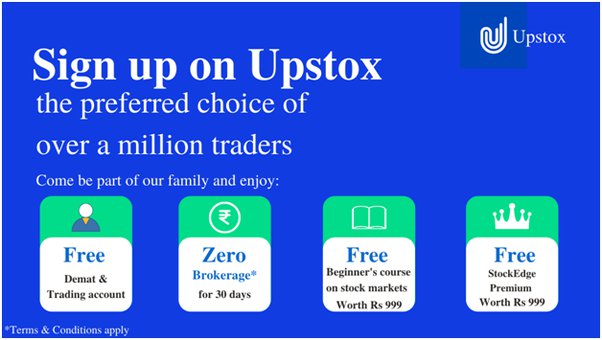 HDFC Securities Ltd, a Mumbai-based full-service stockbroker, was founded in 2000 as a subsidiary of prominent private sector HDFC Bank. The broker's product portfolio is extensive, covering equity, derivatives, fixed deposits, mutual funds, insurance, IPOs, bonds, currency derivatives, NCDs, ETFs, and NPS, as a registered member of the BSE, NSE, IRDA, PFRDA, AMFI, and MCX. Traders and investors can trade and invest in a variety of items using a variety of trading platforms, including mobile apps, websites, phone calls, and branch locations. It also provides a variety of loans, including house loans, personal loans, vehicle loans, college loans, and secured loans. HDFC Securities, being a full-service broker, also has a research group that delivers comprehensive and objective research that will help customers make well-informed investment choices. You may read the whole HDFC Securities review below, which includes information about its goods and services, brokerage, account kinds, trading platforms, and more.
For example, HDFC Securities offers a unique 3-in-1 account feature, which allows you to link your HDFC Securities account to your HDFC bank and Demat. To complete the transactions on time, the money or shares will transfer effortlessly from the connected HDFC Demat account or HDFC Bank account.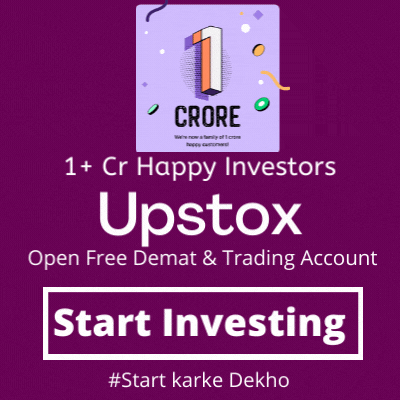 HDFC Securities is one of the greatest and most reputable stock brokerage firms, offering not just trading flexibility but also prompt responses to customer inquiries. The firm offers around 250 locations that may be accessed to swiftly answer any buying and selling questions.
HDFC Securities Review: Advantages and Disadvantages:
With a client base of over 20 lakh consumers, including both institutional and retail accounts, it is one of India's biggest full-service brokers. It features a 3-in-1 account that combines HDFC Securities Demat, HDFC Securities trading, and HDFC bank accounts, as well as a free mutual fund account.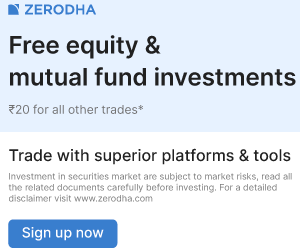 What I Like (Pros):
It is possible to open a three-in-one account (banking, broking, and Demat). As a result, HDFC is a very handy trading platform.
From one website, you may invest in IPOs, Mutual Funds, GOI Bonds, Insurance, and Postal Savings Schemes.
It is one of the major brokers in the country, having 270+ branches in 185 cities.
Trade & invest utilizing any of the available online platforms, such as a mobile app or web trading terminal, with the real-time online trading platform.
One-stop shop for all your trading and investing needs, including free call & trade services.
Market and stock fundamentals & technical analysis: Its research team conducts thorough, unbiased studies on the market and stock fundamentals.
Home loans, vehicle loans, college loans, and other types of loans are available.
With HDFC Digify, you may invest in mutual funds online without any hassle.
With Arya, you may trade and invest in stocks and mutual funds using voice-activated services.
As well as trade and investment services for NRIs,.
What I Don't Like (cons):
Text messaging is a paid service with SMS Insta.
Chargeable services include the BLINK trading terminal.
HDFC Securities Online Account Opening charges:
Opening a trading account costs Rs 999.
AMC: Free Trading Account.
Fees for opening a Demat Account: None.
AMC for Demat Account: Rs 750 per year (For the first year).
HDFC Securities Trading Brokerage Plan and Charges:
The table below summarises all you need to know about HDFC Securities brokerage fees:
| Segment Type | Charges |
| --- | --- |
| Equity Delivery | 0.50% or min Rs.25 |
| Equity Intraday | 0.05% or min Rs.25 |
| Equity Futures | 0.05% or min Rs.25 |
| Equity Options | Rs 100 per lot or 1% of the premium (whichever is higher) |
| Currency Futures | Rs 23 per contract |
| Currency Options | Rs 20 per contract |
| Commodity | 0.02% for Intraday / 0.025% for positional |
| | |
| Minimum Brokerage | Rs.25 |
| Demat AMC Charges | Rs.750 per Annum |
| Trading AMC Charges | Rs.0 per annum |
| Margin Money | 75% Margin |
As a leading stockbroker, HDFC Securities offers a wide range of financial services to its clients, including Customers who are charged brokerage fees based on their investment needs and aspirations.
In general, it charges 0.50 percent or a minimum of 25 rupees for stock delivery trading, and 0.05 percent or a minimum of 25 rupees for equities intraday trading, equity If you want to trade in stock options or currency options, the brokerage fee is Rs.100 per lot or 1 percent of the premium, but it may also take a larger.
HDFC Securities Margin:
It's possible to use up to 20 percent of the deal value (maximum 5x leverage) in HDFC Securities intraday trading, depending on There is a 1.3x F&O Intraday Trading Margin at HDFC Securities for Equity, Currency, and Commodity Trading on the BSE, NSE, and HDFC Securities F&O carry forward positions and equity delivery trades do not require extra margin.
| Segment Type | Margin | Leverage |
| --- | --- | --- |
| Equity Delivery | 100% of trade value | 1x |
| Equity Intraday | Up to 20% of trade value | 5x |
| F&O (Equity, Currency, and Commodities) | 100% of NRML margin (Span + Exposure) | 1x |
HDFC Securities Offers Accounts to Type:
You can establish an account with HDFC securities if you're an Indian citizen or an NRI with the exception of those based in the HDFC Securities Trading Account, HDFC Securities Demat Account, and HDFC Bank Account are required if you wish to trade with HDFC Securities. The following are the types of accounts that the broker offers:
HDFC Securities Demat Account:
Due to its status as a depository participant with the CDSL and NSDL, it offers HDFC Securities Demat accounts for the safekeeping of securities, In other words, it does not charge a Demat account starting cost. HDFC Securities does charge a Demat AMC of Rs. 750 per year after the first year, though.
HDFC Securities Trading Account:
If you have an HDFC trading account, you may trade in a variety of asset types such as equities as well Although there is no trading account AMC, there is an Rs.999 account opening cost to pay.
HDFC Securities Mutual Fund Account:
Since HDFC Securities is recognized as a mutual fund distributor, you can use their services to invest in mutual If you'd like, you may establish a free HDFC Securities mutual fund account on Digify and invest in a variety of schemes using different modes such as SIP, lumpsum, STP and You may also use the SIP Reckoner, a SIP Calculator, and an MF Return Calculator to aid
HDFC Commodity Account: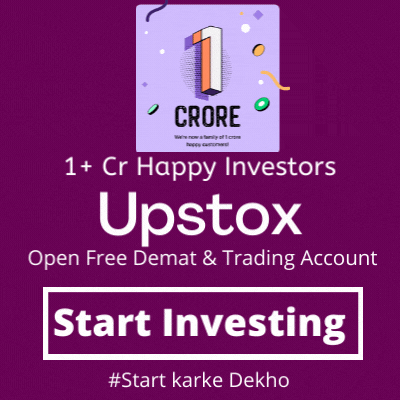 Members of the MCX, the commodity exchange, include HDFC Securities. If you want to trade commodities, you can open a commodity In addition to the web-based trading platform, the facility is also available via a mobile application and other platforms.
HDFC NRI Account:
NRIs (excluding those living in the United States and Canada) can create a trading account with HDFC Securities. NRIs can open NRI trading accounts, NRI Demat accounts, and NRI bank accounts using the broker's three-in-one account opening service.
HDFC Securities Trading Software & Tools (HDFC Securities Trading Platforms):
HDFC Securities provides a variety of trading options, including phone, branch, web-based, trading terminal, and mobile app.
HDFC Securities Trading Terminal (Web-based trading):
HDFC Securities' safe web-based internet trading platform is referred to as HDFCSEC.com. The browser-based portal may be accessed from any computer, mobile device, or laptop. Market watch lists, complex interactive charts, research papers, news, market advice, and other features are available.
HDFC Securities App (Mobile Trading Application):
The HDFC Securities mobile app is one of the greatest trading apps available, allowing you to trade and invest in stocks and derivatives. Real-time market data, simplicity of transaction, portfolio tracking & management, live financial news, regular research calls, timely alerts, and other tools and features are included in the app. On an Android device, you can get the HDFC Securities app from Google Play, and on an iPhone, you can get it from the Application Store.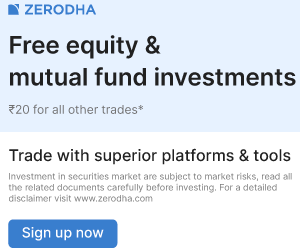 BLINK -HDFC Securities trading terminal (Desktop-Based Trading Terminal):
HDFC Securities is a company that specializes in financial services BLINK is a desktop-based trading terminal with a customizable trading platform, real-time tracking, a single-user interface for placing equities and Futures and options orders, sophisticated charting, actual market quotations, buy and sell buttons, and other features. It definitely provides you with a wide choice of services. The greatest disadvantage is that, unlike rivals that provide free terminals, BLINK is a fee-based platform.
HDFC Securities ProTerminal
It's a tool that allows researchers, analysts, and traders to look into past and current market patterns in order to forecast future trends or directions. The platform provides clients with ready-to-use or real-time data that they may utilize to make educated trading and investing decisions. ProTerminal's major capabilities include settlement analysis, predictive data analysis, market analysis, news analysis, and worldwide market trends. The main downside is that you must pay a membership fee in order to use the terminal. The HDFC Stocks study report explains the finest securities to trade and invests in, allowing you to profit in both the long and short term.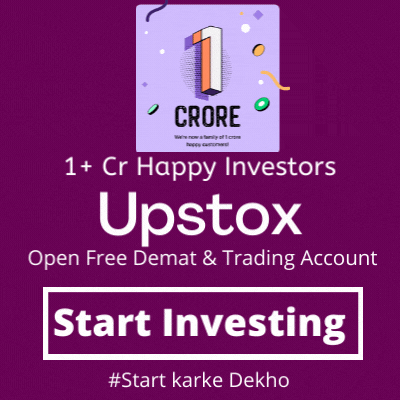 HDFC Securities Digify:
HDFC Securities Ltd's Digify is an easy-to-use online mutual fund investment platform. You wouldn't need a Demat or trading account with HDFC securities to invest in mutual funds using Digify. You may sign up for Digify with no account setup fees. HDFC has partnered with more than 30 top asset management firms to provide you with a variety of investment choices, including SIPs, lumpsum or one-time investments, STPs, and SWPs.
Pros:
Trading systems that are simple to use and highly handy.
Market data that is comprehensive and thorough.
It allows consumers to analyze current market trends and make informed investing decisions.
The most recent market news, exchange announcements, and stock outcomes.
360-degree market coverage in real time
Advanced charting, portfolio tracking, watchlists, stock alerts, research, and trading recommendations are just a few of the advanced tools available.
With the enhanced data accessible on ProTerminal, clients may also predict market direction.
Cons:
Payment is required to use BLINK and ProTerminal, which are both paid.
HDFC Securities Products & Services:
Products:
HDFC Securities is India's largest stock booking firm. It offers consumers the greatest trading items and services in order to completely satisfy them.
Usually, the firm is well-known in the stock market because of its trading services and goods. With its investment products, it promises consumers a positive trading experience. The firm offers a variety of investment options, along with:
Equity trading
Currency trading
Options
Futures
Mutual funds
Forex
Banking
SIP
Insurance
Every one of the trading items that the firm offers to its clients is very outstanding. All of these products are designed to help consumers establish a solid and stable investment strategy.
Typically, a strong investment portfolio encourages consumers to accomplish their financial goals quickly and easily. The company's smooth investing offerings make trading truly remarkable and fantastic expertise.
Services:
HDFC Securities excels in providing high-quality trading and investment services to its clients. By providing handy services, usually makes trading fun and simple.
It's indeed usually good at providing portfolio management services so that customers can make informed and flexible financial decisions.
The PMS also makes it simple and convenient to manage one's financial portfolio. Customers are also supplied with high-quality Demat and trading services, which results in a high level of user satisfaction.
Demat and trading account opening services that are adaptable make the overall trading procedure easier and more smooth. Aside from that, the firm provides customizable IPO services, intraday services, and stock advice to help consumers achieve their financial objectives.
The company's biggest feature is that it allows customers to establish a three-in-one account with convenience and flexibility, as well as investing exposure of up to six times.
HDFC Securities Ratings & Review 2023:
| Criteria: | Ratings: |
| --- | --- |
| Product & Services | 8.72 / 10 |
| Broking Experience | 8.63 / 10 |
| Trading Platform | 8.59 / 10 |
| Research & Advisory | 8.25 / 10 |
| Brokerage Charges & Fees | 7.71/ 10 |
| Overall Rating | 8.43/10 |
| Customer Rating | ★★★★ |
HDFC Securities Complaints:
Customer complaints received by HDFC Securities exchanges. Customers may learn more about HDFC Securities Ltd's services reliability and quality by reading the HDFC Securities customer issue.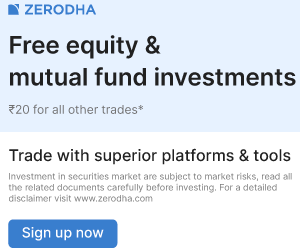 | Exchange | Financial Year | Number of Clients | Complaints | % |
| --- | --- | --- | --- | --- |
| NSE | 2021-22 | 977,645 | 75 | 0.01% |
| BSE | 2021-22 | 245,409 | 4 | 0% |
| NSE | 2020-21 | 957,085 | 285 | 0.03% |
| NSE | 2019-20 | 720,150 | 104 | 0.01% |
| BSE | 2019-20 | 233,681 | 13 | 0.01% |
| NSE | 2018-19 | 668,312 | 87 | 0.01% |
| BSE | 2018-19 | 175,213 | 9 | 0.01% |
| NSE | 2017-18 | 602,493 | 102 | 0.02% |
| BSE | 2017-18 | 331,578 | 33 | 0.01% |
Conclusion:
To summarise the study, HDFC Securities Ltd is a full-service broker that offers to trade and invests in equities, F&O, currency, commodities, ETF, mutual funds, insurance, NCDs, NPS, fixed deposits, and other financial instruments. HDFC Securities allows customers to invest in a variety of asset types. On the whole, HDFC Securities' brokerage fees appear to be competitive and in line with industry standards. When it comes to trading platforms, it offers a variety of options such as a mobile app, trading terminal, web-based trading platform, and others, however, the trading terminal is the largest drawback for customers. BLINK and ProTerminal are premium systems, therefore they aren't available indefinitely.